Francesca Pierini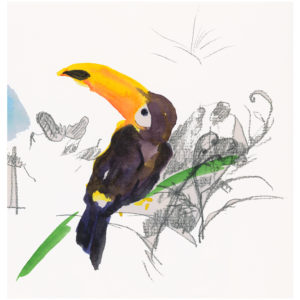 Some time ago, in Wellington, NZ, I went to Leuven, a Belgian restaurant. I ate mussels with fries, and a pint of Stella. Meanwhile, Philippe was in the real Leuven, the Belgian town, where he was working, is working and will work as a postdoctoral fellow until the end of the year.
We have already spent a year there together, in Leuven, as International Scholars, from September 2015 until the summer of 2016. Over two years ago, at the end of six and a half years in Taipei, I remember I couldn't wait to return to Europe. I was especially looking forward to being closer to my family, but I must have been more tired than I realized. I was in the process of finishing my Ph.D. thesis, and we were penniless, that first time there, both of us living on Philippe's doctoral salary.
The students at KU Leuven all looked more rested, wealthier, better dressed and shinier than us. They all looked to me, and maybe it wasn't true, like they had left their childhood homes to come to a town that would encircle them within a safe and secure ring of manageable independence.
Clearly, we felt we were out of that ring, out of that loop: we were not only older than them, our apartment was a tiny studio, our mattress an ugly second-hand one, the kitchen was structurally dirty, impossible to clean. We were strained, disoriented, and perhaps, even if we didn't realize it at the time, we had become too foreign to function immediately well at home.
Still, I remember I left, in 2016, with quite a few pleasant memories: the food markets, all those same afternoons of small cold rains, the sound of suitcases being constantly dragged back and forth by students leaving town for the weekend. And then there was that fountain-sculpture, that symbolic depiction of thirst for knowledge that has always looked so obvious to me. It portrays, very literally, the intellectual condition, the mental hoop of having to feed your brain constantly in order to keep a good balance, a state of health built on addiction.
That statue describes perfectly, to my mind, the condition of self-sufficiency and existential isolation experienced by all people who have a passion strong enough to sustain them. I have heard funny debates on that fountain-statue, but I find it quite self-explanatory. I also find it a little sinister.
In general, Leuven, that first time, felt too wealthy, safe, round and harmoniously bounded to really appeal to two people who had lived for years within a borderless and still largely unknown capital of tea and cement.
I never went to eat the famous dish of mussels and fries in Leuven, because restaurants were too expensive for our budget, but in Wellington, not long ago, I could do it, as I visited my family after a conference in Auckland. In NZ, mussels are much bigger than the ones in Italy, they have a green lining all around the shell, and they taste sandier. I have seen, more than once, after cooking those mussels, a little boiled crab coming out of them, made perfectly clean, pinkish and pale by the vapour, but still intact and good-looking.
Philippe returned to Leuven in March 2018. This year, I will be going there back and forth from Taipei, where I got a postdoctoral fellowship until the end of 2019. I don't enjoy living in Taipei so much any longer, I feel like I am leaving in my own past, without daily work commitments or classes to teach. But I do have the obligation to progress in my research, so, for the first six months of the fellowship, I have tried to produce as much as I could: I have written a good number of articles now under review, and I have gone to five conferences, which is a lot. The last conference was the one that brought me to Auckland, via another conference in Sydney. When it finished, I took a night bus to Wellington, the city where both my brothers live.
I have two nephews there as well. The oldest, Luna, is a little girl of four who speaks Italian with an Anglophone accent. When she calls her uncle Marcello out loud, she sounds like Anita Ekberg in La Dolce Vita. She is blond and blue-eyed, a definite sudden deviation in my family lineage and geography.
Luna wanders along the Wellington harbour the way I used to roam the Colle Oppio after school. In July, while I was there, Luna saw a whale at the waterfront. It looks like she will grow up familiar with whales, strong winds and birds the way I grew up familiar with horseshit on Sanpietrini.
As a little girl, I remember I used to draw with pencils that came packaged in boxes of even numbers: 6, 12, 24, and after that they were for grown-ups. The "Carioca" pencil boxes were decorated in bold colours, just as children like them: the blue was blue, the yellow was yellow. The exotic universe depicted on those boxes was made of bright-coloured flowers and a round yellow sun, no French nuances, no "mustard" yellow, no "burgundy" red, only colours that would fill a kid's eyes with pleasure and confidence.
I especially remember a toucan painted on my box, a cartoonish-looking black bird I saw "in person" much later, in Singapore Jurong Bird Park. As I was closing the gate of a cage behind me, the bird stopped on a perch close by. I went back inside and I took an instant picture that took a very long time to take, the time to find my camera, set it, and get close enough to the bird, step by step. It was a long, suspended moment I still remember well. We were both curious of one another.
Philippe and I, as he made me notice that day, were the only couple without children at the park, yet I was the only visitor with a toy camera. My camera is a plastic, half-serious object made for small details and strong contrasts of colours, such as close-ups of cute earrings among teenage friends. It is good to capture, at a very close distance, a pattern of yellow smiley faces against a pitch-black fabric, a slice of lemon floating on strong tea, or pencils in a box: It is made to reproduce a shallow and pleasant spectacle of small and manageable variety.
In Singapore, in places such as the bird park or the botanic gardens, I could sometimes walk around in viciously humid but clean heat, with a dense smell of orchids in my nostrils. And I could sometimes see gigantic lizards and stupendous butterflies, that turquoise colour one can only otherwise see on peacocks, and maybe kingfishers.
The operation I had in 2012 damaged my uterus and ovaries just enough to make having kids very difficult. Truthfully, before we even knew about this, Philippe and I were opting towards adoption, in Taipei, but we ruled it out, eventually, because of our lack of steady homes and jobs.
Sometimes we get to decide, sometimes we don't. Motives, decisions, are all tangled up together, like brambles. Sometimes the brambles are loaded with blackberries: we pick the fruits, savour them over time, and we think we are in control, choosing well and being rewarded for it; sometimes the tide changes, a little wine gets spilled on the sofa, and we get to deal with a cemetery of spikes that seems to last forever.
As a child, I could not see the use of a "muddy green" pencil or of a grey one. Now I know that muddy green is the colour of wine bottles and blackberry brambles, that grey dust, that always covers blackberries at the side of the road, is the taste of Wellington mussels, that happiness is as rare as the sight of a toucan, even if we are exceptionally prepared for the possibility of pain, especially hard-working and constant at what we do, even if we have, over time, made ourselves good at recognizing it, and even if, when we see it, we make our hands sweat by taking the smallest, slowest, the most gentle and silent steps to keep it there as long as we can.
In 2017, as soon as it became possible for us to leave Singapore, we did. Philippe had to finish writing his thesis before going back there to graduate, so we took an air-bnb accommodation in Bali, which is close to Singapore but much cheaper. We travel with limited means, we move to different places, rather than "travel." We save as much as we can in order to afford plane tickets, especially for conferences and trips home.
Some of the drawbacks of our otherwise privileged continuous traveling are a protracted sense of precariousness, our belongings scattered around getting old without being used, long waits at airports, cheap airlines and accommodations, low-quality washing machines that always ruin our clothes, cheap clothes that is all right if they get ruined. In Ubud, Bali, there were laundrettes all over town, and there was a small village, just outside of it, made of quiet roads, rustic restaurants, a few shops and coffee places. It had, at its centre, a square patch of green where something pleasant to watch was always going on: mostly children playing with kites.
Some children, even the very small ones, could fly their kites very high-Up in the air, in the sky- as some of them would perhaps say. To me, and I spent a long time looking at them, the kites seemed firmly anchored to a remote stillness, while the children were more or less flying: suspended just a little above ground, as if the kite string was only just too short for them to firmly touch the grass.
Thinking of that green field makes me think of Luna, confidently running in a wind so strong that doesn't let one hold an umbrella open. She looks at ease in it the way Italian kids look at ease in the Mediterranean sun: I have seen her closing her eyes to take the wind all in. Luna will never need a swim in warm water to enjoy a beach, she will get through childhood thinking Leuven is a Belgian restaurant, and all planes leaving Wellington are directed to Australia.
I wonder when, her and her little brother, Elio, will start shaping some form of awareness of their distance from Italy, from England, of their composite, unexpected and multiple origins. Philippe and I send them postcards wherever we go, together or alone, when we move to live somewhere for a while, when we go to conferences. Postcards are obsolete, but not to small kids, and we try to make them interesting with stickers.
After staying in Bali for two months, we got back to Taipei during the summer of 2017, because Philippe got a graduate fellowship at the Institute of Chinese Literature and philosophy of Academia Sinica. In March 2018, after graduating, Philippe moved to Leuven while I stayed in Taipei, where, in the meantime, I got my own postdoctoral fellowship. In February 2019, Philippe will move to Switzerland, for a postdoctoral fellowship of four years.
When I go back to Leuven to see Philippe, I realize our lives are changing. This time, we could afford a nicer apartment, with a separate bedroom and a small balcony facing a courtyard. We buy nice food from the market and a bottle of wine every few days. Philippe is on his way to leave, hopefully for good, the land of precarious living: his new fellowship will be long-lasting and well-paid. I still inhabit it fully, but this new-found partial stability makes me feel like I am living as comfortably as I would have lived all along if I had behaved better in my previous life, if I hadn't lived my adolescence and early youth in a self-deluded state, and if I hadn't always had the disturbingly strong necessity to always prove myself.
This time, Leuven feels like a prize, an encircled place of serenity from which I can take a moment to look ahead, but also consider how lucky I am being at the moment, my job takes me places, this time so far away that I almost went full-circle and came across my family again. It was all so fast that I felt I was being projected, I time-travelled from a hot July to a stormy one and I could stay in Luna's world just long enough to take an instant picture of her walks along the harbour and Matariki school recitals. Just long enough to see that she is doing very well.
________________________
Francesca Pierini is a postdoctoral fellow at the Institute of European and American Studies, Academia Sinica, Taiwan. She has published several short pieces of creative nonfiction: "Onions, Sulphites, and Panic Attacks," The Spadina Literary Review, October 2016, http://www.spadinaliteraryreview.com/SR15-Fic-18.html; "Red Bialetti," Vice Versa Online, February 2017, https://viceversaonline.ca/2017/02/red-bialetti/; "London Galleries," The Spadina Literary Review, https://www.spadinaliteraryreview.com/SR18-Mem-01.html; "Taipei," The Raven's Perch, June 2017, http://www.theravensperch.com/taipei-by-francesca-pierini/; and "Taipei (A View from Singapore)," Cargo Literary Magazine, Issue No.12, Winter 2018, https://cargoliterary.com/. All these short pieces, as well as "Leuven, Wellington," are stand-alone chapters of "Red Bialetti," a memoir in the making. Francesca can be reached at franchina51@hotmail.com